Clinical & Outreach Education
Life Link III is committed to providing quality education to the communities we serve. We are proud to offer clinical & outreach education programs to support the needs of our partners.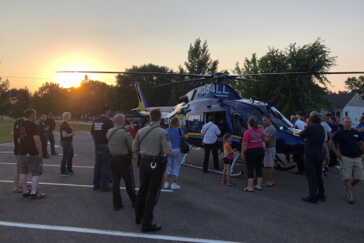 LinkED
Life Link III hosts LinkED, a regional education series which focuses on providing quality continuing education (CE) to our industry partners. These programs focus on numerous EMS and healthcare topics.
Clinical Education
Life Link III is committed to working closely with the partners and communities we serve to assist in providing for the ongoing education and safety of all those involved in patient transports.
Email marketing@lifelinkiii.com to learn more and see how we can partner to meet the needs of your organization.
EMERGENCY DISPATCH 800.328.1377