Our Patients Are Our Priority
Every day our team focuses on providing the very best care to the patients we serve. Learn more about those who have been positively impacted by Life Link III.
In October 2015, 12-year-old Kinsey Capaldo of Sioux Falls, South Dakota, played in a school volleyball game. Just days later, she was then admitted to the emergency room with symptoms of a swollen face, vomiting, and her heart-lung function was quickly deteriorating. Kinsey was then diagnosed with a condition called pneumococcal… MORE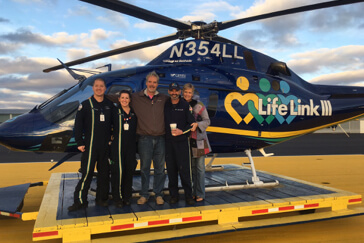 When Rachel Barduson saw her husband gasp and collapse in the drive-way of their home, she thought he had tripped over the hose as he was washing the car. Soon, she would realize that Jim had a heart attack, collapsed, and hit his head on the driveway. She immediately called 911 and within minutes, first responders were at their… MORE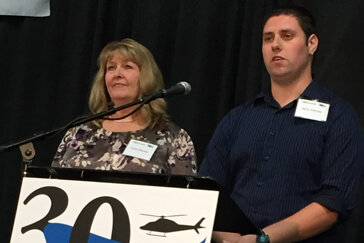 In Kevin's words…I was shopping after work at Walmart for a video game system for my birthday, my girlfriend and I were driving back to my house at 4:00am (I worked until midnight). About three miles from home, Bri was asleep and then I must have dozed off. At highway speed we went into the ditch and coming out of it we hit the street… MORE
Your Story Matters!
We'd love to hear from you to learn more about how Life Link III has helped.
EMERGENCY DISPATCH 800.328.1377