Minneapolis, Minnesota (July 20, 2020) Starting July 20, 2020 Life Link III will be rolling out new equipment as part of our on-going response to COVID-19. For patients that are suspected or confirmed COVID-19 and are not intubated, we will now be utilizing Sea-Long Helmets. This non-invasive helmet ventilation provides the patient with a constant flow of oxygenated air, encapsulated completely within a closed helmet. This significantly reduces the chance of disease transmission.
These helmets provide a seal with 0% leak when properly fitted and provide the pressure and flows needed to keep these patients ventilated and comfortable while keeping our crews safe. In the event a patient is in the need of non-invasive ventilation and air medical transport is necessary, Life Link III will transition the patient from the CPAP/BiPAP apparatus and initiate "helmet" ventilation for the transport. Our crews will be happy to assist the staff at the receiving hospital to continue the helmet ventilation or we can help transition the patient from the helmet to the device of choice.
The Sea-Long Helmets are available for single patient/multi-use and full guidelines and instructions will be provided to the receiving facility. The Sea-Long Helmets will be available for these patient types starting today.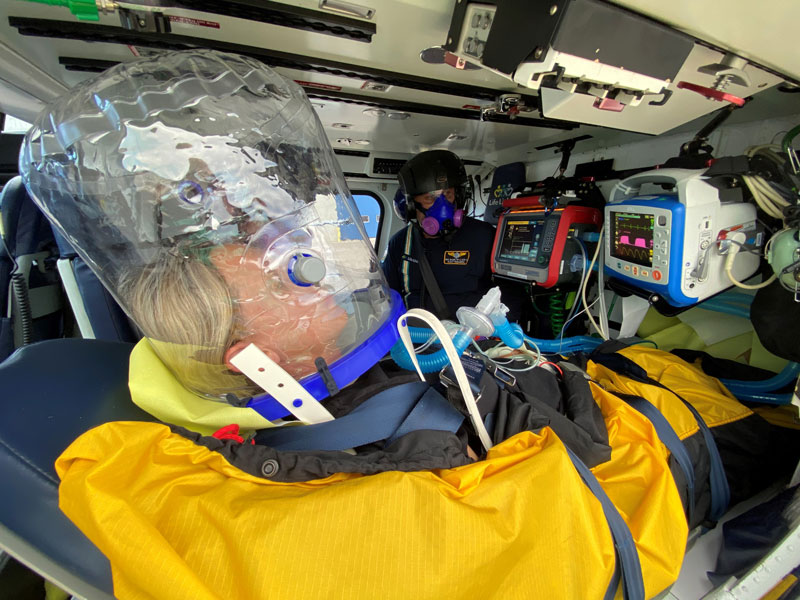 Contact:
Katie Burkhart
Director of Marketing & Communications
kaburkhart@lifelinkiii.com