At Life Link III, our mission is to provide safe and effective air medical transport. Our culture focuses on supporting our patients, our partners, our employees, and our community.
The pillars of our culture can be found in our values:
Safety: Safety is interwoven in everything we do.
Customer Focus: We focus on current and future customer needs to strive to exceed expectations.
Excellence: We promote the highest standards of performance through unwavering commitment to quality and best clinical, operational, and administrative practices.
Integrity: We are consistent and authentic in our words and actions.
Innovation: We continually renew and improve our practices, approaches, and relationships to effectively meet the evolving health care environment.
Collaboration: We work together as a team to affect superior transport care and organization performance.
"We have the best people in the industry. Our people are the most intelligent critical care providers and work hard to pass that knowledge along to others. Our people are cutting edge and strive to keep Life Link III on the forefront of critical care medicine."
Ben, Flight Paramedic
An Award-Winning Air Medical Program Dedicated To Patient Care
All of Life Link III's staff – from those in our Communication Center who dispatch our aircraft, to our clinicians administering patient care, to our administrative staff who support our operations – care deeply about what they do and why they do it. They are passionate about our critical role in the patient care continuum and providing the opportunity for a good outcome. From hiring well-credentialed staff, to early adoption of new technologies and research-driven protocols, to investing in state-of-the-art aircraft, to close coordination with both the first responders and receiving hospitals – everything focuses on providing the best possible care for our patients.
We pride ourselves on hiring the best and the brightest that our industry has to offer. We are committed to providing our employees with a supportive team environment, a comprehensive benefits program, continual training and education, and the resources needed to maintain a work/life balance.
We are committed to supporting the communities in which we serve and proud to support our community partners through participation in a variety of activities and events.  Our staff members located throughout our operations system, enjoy and appreciate the opportunity to build relationships with the local community members.
Our team at cares deeply about making tomorrow brighter for our patients and their families.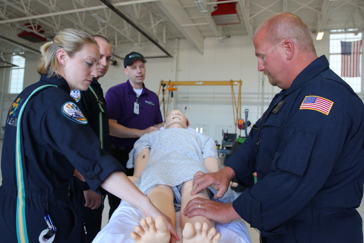 Continual In-Service Education
Our clinical staff undergo extensive, continual in-service education to ensure the most advanced critical care and technology are provided to patients requiring specialized care. Our staff must be fully certified at the highest level in their areas of practice within 18 months of being hired.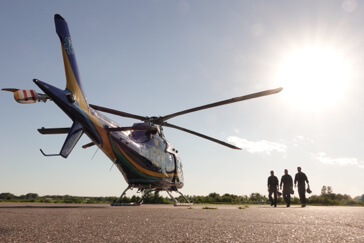 Team Support You Can Rely On
Life Link III values the life-saving work our clinicians and team members do every day. To support our staff members, every Life Link III employee has access to a behavioral science professional who is available 24 hours a day, 7 days a week, 365 days a year.
Careers at Life Link III
We pride ourselves on hiring the best and the brightest that our industry has to offer. Prepare to take your career to even greater heights.
EMERGENCY DISPATCH 800.328.1377